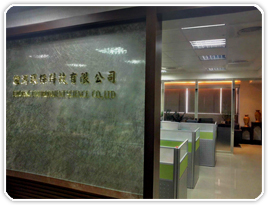 E. Horng Environment Science Co., Ltd is an environmental protection engineering and equipment supplier. We focus our endeavors on the water supply required by a production factory and prevention and treatment of environmental pollution caused by wastewater discharged from its manufacturing process. We also strive for wastewater recycling. According to industries of our clients and their different needs, we provide our services from planning, design, manufacture, construction, installation, trial run and a whole series of after-sale services.
E. Horng Environment Science Co., Ltd was established in May 2001. Since establishment, we have been striving for purifying water sources, improving the environmental quality and wastewater recycling for protecting water resources. We have constantly increased our own quality and technology to provide clients with most satisfactory services. In addition to continuously working with national environmental protection constructions, we also bring in professional knowledge and techniques, stringent control of construction quality from overseas and increase our sales engineering technological level. With our operational endeavors and R&D for years, we are now able to rival with many international renowned water treatment companies and have secured a position in the marketplace. Our products are marketed extending from Taiwan to Southeast Asia and mainland China.
We have been adhering to professionalism and service spirits and have been affirmed and supported by our clients. So our business can grow on average of 50% each year. In the future, based on the philosophy of "professionalism and service", and service is to act for clients' needs, we hope to grow and prosper with our clients and create both win-win situations.